After a spring and summer with not much excitement going on in the music world, it looks like fall will be a time to get down. Four iconic pop/dance divas have all announced plans to release brand new albums, and this blogger couldn't be more excited. Katy Perry, Britney Spears, P!nk and now Lady Gaga have all been stirring from long slumbers to reawaken our senses with some brand new stuff. Here's the scoop:
Of all the announcements made over the past few weeks, none is as welcome as Lady Gaga's unofficial announcement via Instagram yesterday that she'll be releasing a new single,
Perfect Illusion
. It's been a long, long time since Gaga has put out anything her Little Monsters could sink their teeth into, Her last pop record, 2013's
ARTPOP
, was lackluster in comparison to her previous efforts, though there were some bright spots on that album. In between, Gaga's been busy with other projects, getting her acting on in FX's
American Horror Story
(the new season, starring Gaga premieres September 14th) and showed her vocal range on an album of standards, called
Cheek to Cheek
, with the legendary Tony Bennett.
It'll be interesting to see where she goes with this new project. All that is known so far about the new project is that she's worked with celebrated producers Mark Ronson, BloodPop, Kevin Parker of Tame Impala, Giorgio Moroder, RedOne, Diane Warren, and Nile Rodgers, The album is said to be a mix of "classic music and futuristic music" and is partially inspired by the singer's time on AHS. For whatever it's worth, I am so looking forward to this one!
Perfect Illusion
is to be released sometime in September and the album, dubbed
LG5
, should be out soon after. Read more below:
Billboard
Entertainment Weekly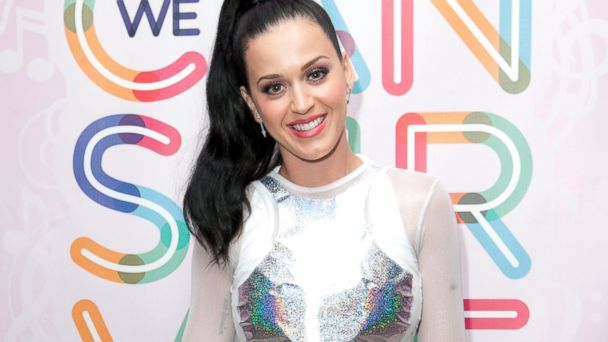 This coming October/November, we will be treated to the newest set from Kay Perry. The record will be her first since 2013's stellar
Prism
album. Though the singer put out a new song,
Rise
, for the Olympics, don't expect too many
Firework
-type anthems like this one on the new set. The singer told 97.1 Amp Radio that she's
doing a lot of experimenting and taking chances this time around
. That's welcome news indeed, as I felt she did some of that to great success on
Prism
and I am looking forward to hearing new stuff dishing on her tiff with Taylor Swift and relationship with Orlando Bloom. We shall see. Take a closer look into Katy Perrys new album below:
You Better Work B**tch
Fans of Britney Spears, like this blogger, are already jumping for joy at the prospect of a new album. Her last record,
Britney Jean
, can be classified as lackluster at best, especially following the energetic and delicious
Femme Fatale
record. Well, after the release of a mid-tempo gem called Make Me, the sultry vixen has been teasing us with new tracks from her upcoming Glory record and they're kinda sorta all over the map.
Private Show
is another mid tempo-ey pop song, while
Clumsy
is vintage Britney dance floor sugar, and the latest glimpse into Glory,
Do You Wanna Comer Over
, is culled a new anthem to the catchphrase
Netflix and Chill
. The singer is set to perform at MTV's VMA's for the first time in ten years at Madison Square Garden in New York this Sunday and
Glory
drops...tomorrow. Yes! Here's
Make Over
...
Glory Glory Hallelujah - P!nk Returns
Last, but certainly not least, after a four-year hiatus since the release of one of my all-time favorite albums,
The Truth About Love
, P!nk is said to be releasing a set of
new material
sometime in November. Very little is out there on the record, and I'll bet the singer/songwriter is under a lot of pressure to match the greatness of the last album, but this is the one I am looking forward to the most. I can't wait! Stay tuned...