Oh, I know why you chasing all the headlights
Oh, 'cause you always tryna get ahead of light
You know I'll be waiting on the other side
But if you stay then I could keep you warm at night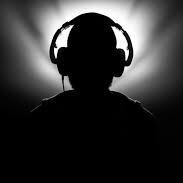 I am so digging Robin Shulz's newest project,
Sugar
. I posted the eponymous single a couple of weeks ago and there are so many more from this one that I want to post, but we'll do that a little at a time. I tested the first few songs in the car over the weekend with my pals Eric and Gary and they were like,
who is this?
...they both liked what they heard. Here is the opener to the record, a beautiful and tender tune that is typical of Robin's chill sound. Check out
Headlights
below...I am sure you're gonna like it!